We offer classes for every level, and each class is capped at 20 people so everyone can get the individual attention they need. All classes are by reservation on a first come first serve basis.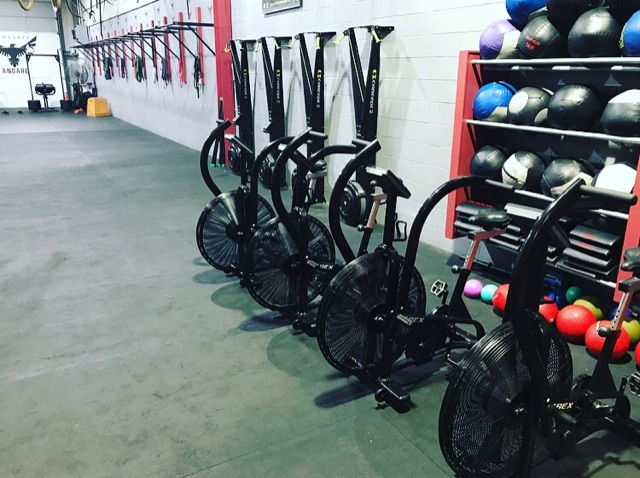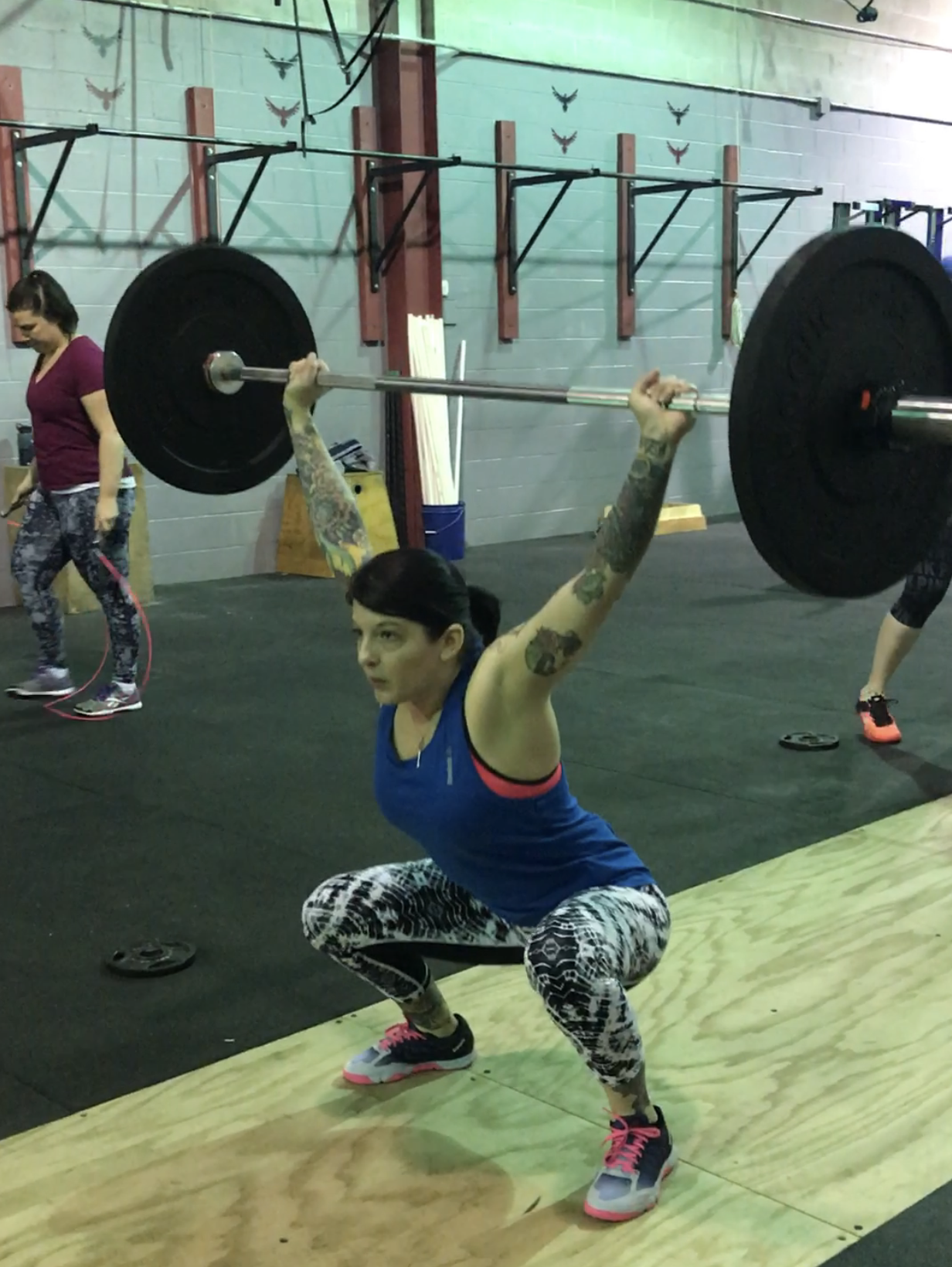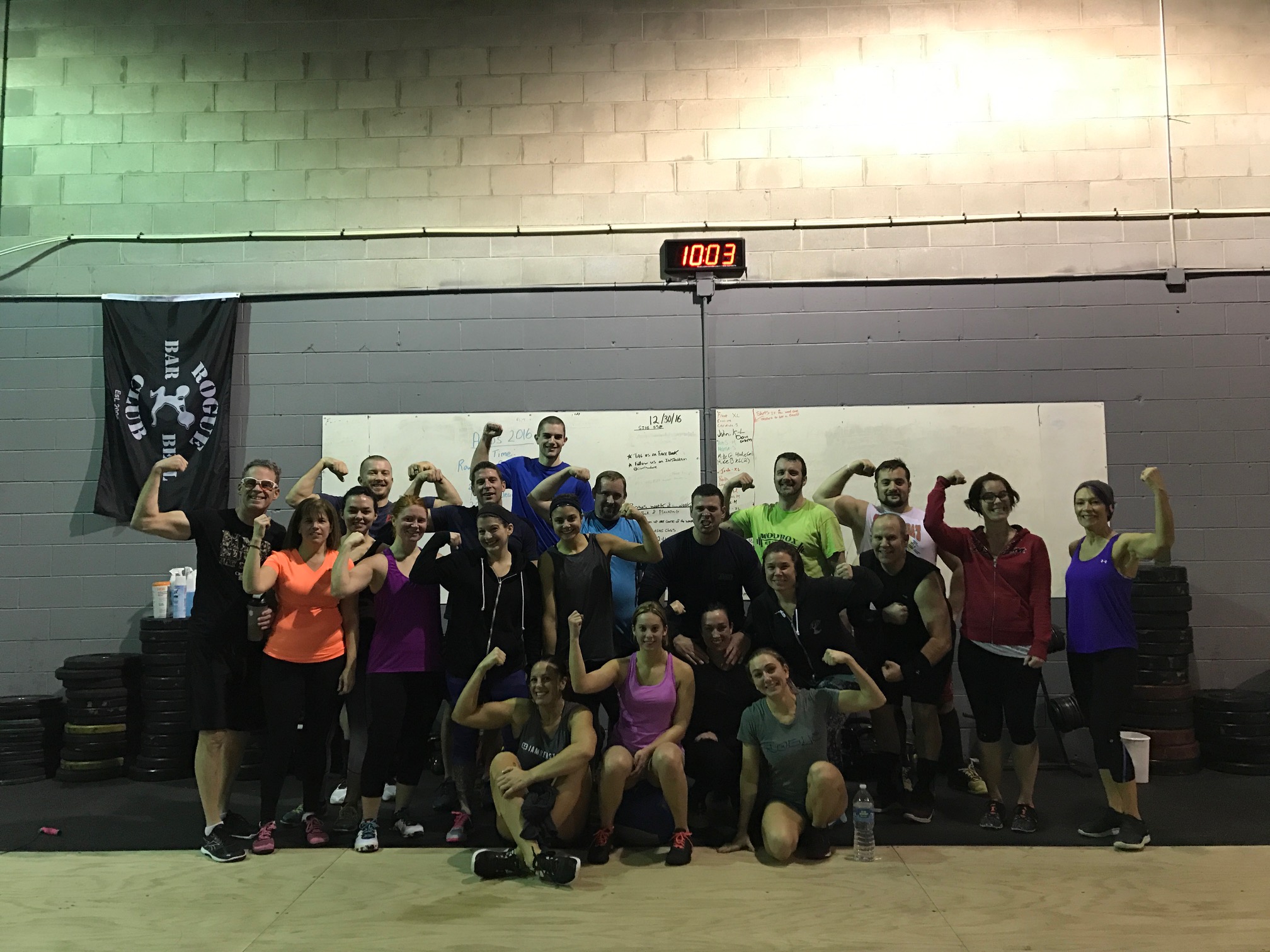 CrossFit On-Ramp
ON RAMP classes are your first introduction to CrossFit methodology and foundational movements. Hands on instruction in a small group environment allows our coaches to assess your fitness level and give you the knowledge and mechanics needed to transition into our larger all-level CrossFit classes. Time spent in On Ramp varies by individual.
CrossFit
CrossFit is a strength and conditioning program that focuses on constantly varied, functional movements, performed at high intensity. Our all level crossfit classes are designed to get athletes of all fitness levels, from beginner to elite, in the best physical shape while never falling into a routine. One hour coached classes typically consist of a warmup, mobility, strength and/or skill portion, WOD (workout of the day), and cool down. CrossFit classes are scalable to the need of each individual. Specific programming is designed to ensure athletes excel in all aspects of gymnastics, weightlifting, and metabolic conditioning.
HIIT
HIIT: Stands for High Intensity Interval Training, and that's exactly what it is. HIIT classes use body weight to very light weight movements in quick intervals followed by short periods of rest. This type of workout gets and keeps your heart rate up, which burns more fat over a longer period of time.
This workout incorporates a lot of your basic CrossFit moves at much lower weight and quicker speeds. Along with many movements you wouldn't typically see in he CrossFit atmosphere.
HIIT workouts are a great way to build up endurance and speed that you may be lacking in a normal CrossFit workout.
Barbell Club
BARBELL CLUB focuses on development of the two Olympic lifts- the Snatch and the Clean and Jerk. BBC athletes will learn drills and progressions to master the technique of these lifts while also utilizing accessory movements to develop strength.
CrossFit Kids
CrossFit Kids classes aim to introduce a healthy lifestyle at an early age. We believe exercise, with specific focus on proper movement and safety, is benefical to both physical health and cognitive function. Ages range from 5 to 16 and are grouped into age categories and scaled accordingly in a FUN environment. At CrossFit Andare, we want to show kids of all ages that Fitness in Fun!
Hero WOD Saturday
CrossFit recognizes the sacrifices our military and law enforcement has made for us by naming workouts after fallen heroes. At CrossFit Andare, we come together as a community every Saturday morning to perform a challenging workout in honor of the brave men and women who made the ultimate sacrifice.
Open Gym
OPEN GYM. Work on a skill, add in some extra lifting, make up a missed workout, or spend some time on mobility and recovery... At allotted open gym hours, athletes can utilize the box and equipment as they choose. Although this is not a coaches class, one of our coaches is always present to guide you, help with skills, or answer any questions.
Endurance
Noun: the fact or POWER of enduring an unpleasant or difficult process or situation without giving way. This class will be a little change up from your regular CrossFit WODS. A longer style workout focused more on body weight movements and cardio. We will go over more efficient running form, which will help to enjoy running (or at least hate it a little less), and feel better about longer grueling wods. This program will build stamina and help you become comfortable being uncomfortable. These workouts are designed to build all metabolic pathways and lead to a greater lifestyles and Crossfit experience!